Elegant Blessings Consignment Sale
"Selling for You is What We Do!"
Acceptable Items List*
---
---
Infants—clothing, furniture (no cribs), mobiles, pack and plays, monitors, room decorations, bedding, baby equipment, play gyms, strollers, activity centers, toys and high chairs. NO stuffed animals.
Toddler and Children's clothing

Toys & Games—Must be complete & clean. Video games 2011 or newer.
Books, CDs, DVDs--We will accept a combined limit of 15 items. No VHS tapes.
Bathroom—matching sets are ideal and sell well.
Curtains
Shower curtains
Shower hooks
Shower rods
Waste baskets
Cups
Toothbrush holders
Soap dishes
Kitchen
Plates (min. of 4 each)
Cups/Glasses (min. of 4 each)
Bowls (min. of 4 each)
Silverware (min. of 4 each)
Small appliances:

food processors
toasters
microwave ovens
toaster ovens
irons
blenders
griddle . . .

Kitchen curtains
Seat cushions—4 min.
Storage containers; (not flimsy plastic)
Baking dishes
Pots & pans.
Linens, Drapes, Curtains, and Bedding
Towels (2 min) with matching wash cloth
Sheet & pillow cases
Table cloths
Place mats—4 min.
Napkins—4 min.
Drapes
Curtains
Sheers.
Musical Instruments
Collectibles (For example: Longaberger baskets, Norman Rockwell plates, purses, pottery, glass . . .)
Small Furniture--bookshelves, end tables, coffee tables, bar stools, setees, quilt racks, step stools, . . .
Winter outerwear—coats, hats, scarfs, mittens, gloves, boots.
Decorations--paintings, pictures, and other wall hangings, flower arrangements, book ends, holiday items, . . .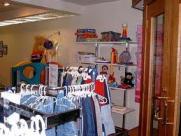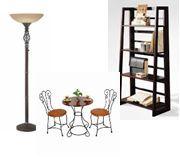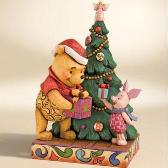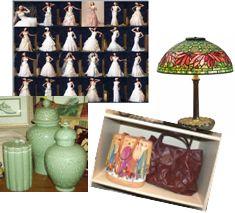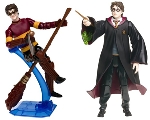 *This is not a comprehensive list but to be used as a guideline for the items acceptable for this sale. When in doubt, ask.